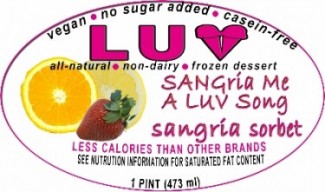 SANGria LUV Song is a blend of organic strawberry, lemon, lime and orange, all sweetened by our own Sweet LUV. Net result is guilt-free pleasure at only 63 calories per 1/2 cup serving with zero fat and only 3 grams sugar (from the fruit)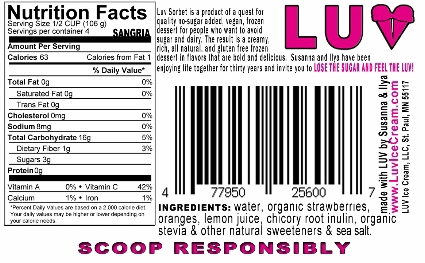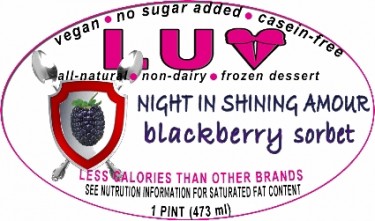 Night in Shining Amour is a most delectable sorbet. Made with organic blackberries, organic lemon juice and sweetened with our own Sweet LUV, it'll help you fight off the heat with nothing but a teaspoon from its noble crest!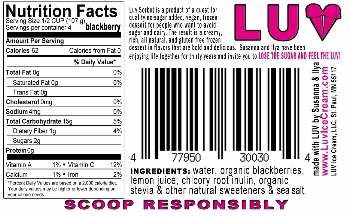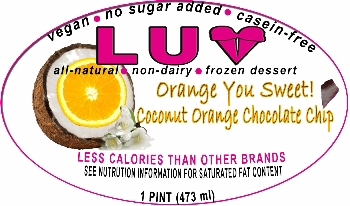 Think of the orange creamsicle. Think of Christmas time chocolate oranges. Now think sugar-free dark chocolate chunks: as you dig with a teaspoon through vegan no-sugar added orange Nice Cream for the buried treasure of decadently dark chocolate. Orange You Sweet. And yes, you are!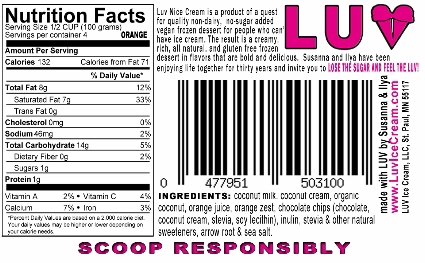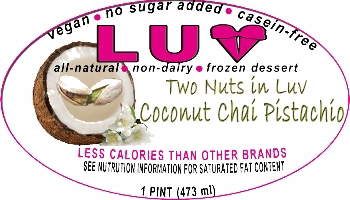 Two Nuts In LUV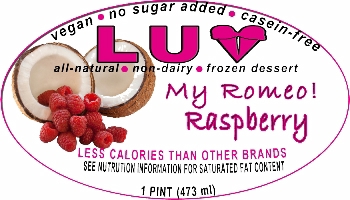 My Romeo Raspberry Coconut Nice Cream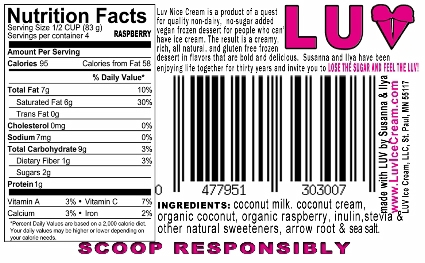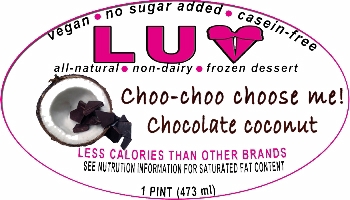 This Vegan Nice Cream is so gosh darn chocolatey, you won't believe it's not premium ice cream! That's because we make our own chocolate from scratch. And because we make our own chocolate from scratch, we are able to formulate just the right chocolatey richness into our ChooChooChoose Me! Chocolate Coconut Nice Cream. Nobody else has it because nobody else does it from scratch and with LUV!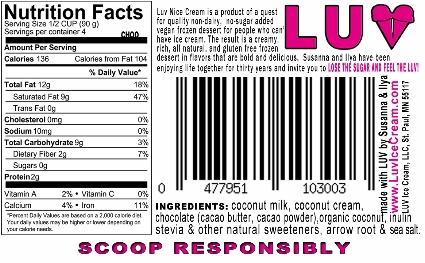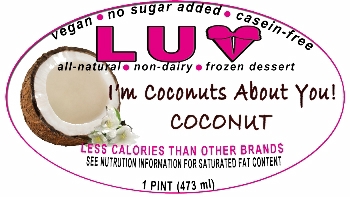 I'm Coconuts About You Coconut Vegan Nice Cream with real organic shredded coconut.