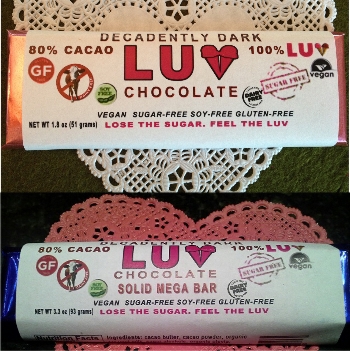 Our classic all-natural, sugar-free 80% cacao & 100% vegan, soy-free chocolate bars sweetened with our own Sweet LUV (tm). Ingredients: cacao butter, cacao powder, organic coconut milk, sugar alcohols, chicory root inulin,organic stevia, organic vanilla,organic sunflower lecithin & sea salt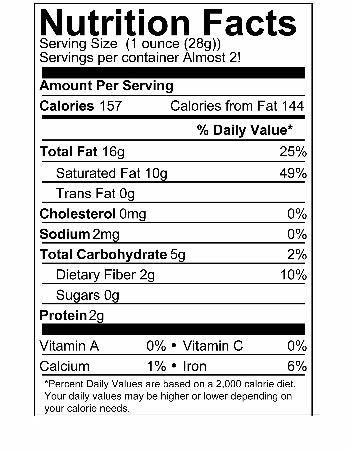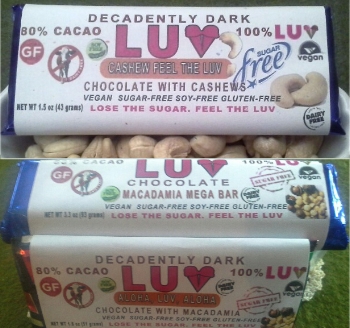 LUV Sugar-Free Chocolates with Nuts: Your choice of cashew, almond, hazelnut and even macadamia in two popular sizes. All 80% cacao, 100% vegan & soy-free. Cashew Bar Ingredients: cacao butter, cacao powder, organic coconut milk, cashews, sugar alcohols, chicory root inulin,organic stevia, organic vanilla, organic sunflower lecithin & sea salt.(for hazelnuts, almonds and macadamia, please substitute the appropriate nut for the cashew in the ingredient list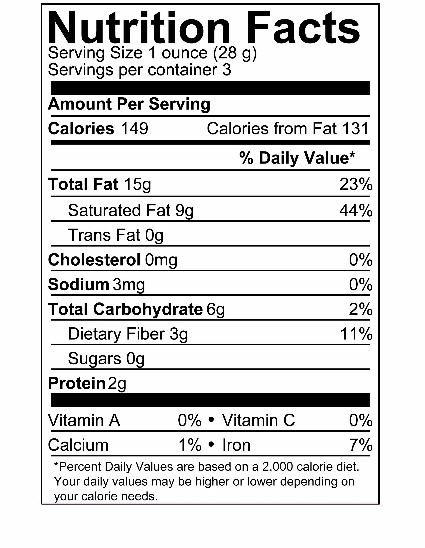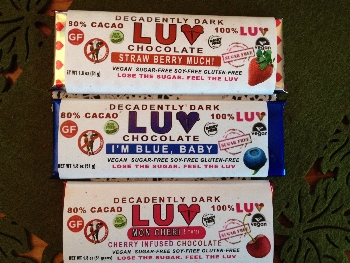 Through the magic of LUV we infuse low glycemic index berries into our dark sugar-free chocolates. The results are I'm Blue, Baby, blueberry infused chocolate; LUV Straw Berry Much, strawberry infused chocolate and Mon Cheri (& More), cherry-infused chocolate.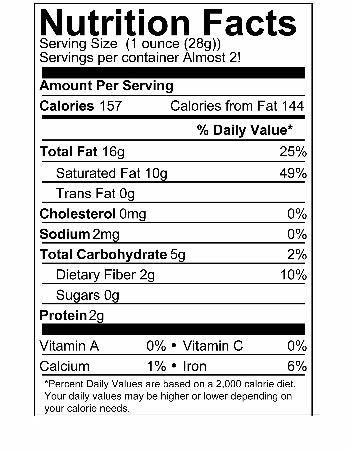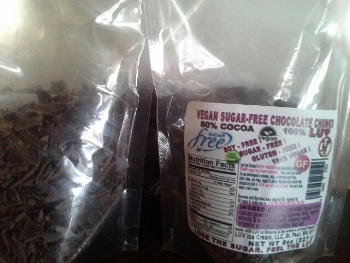 80% cacao, 100% LUV baking chunks. These sugar-free baking chunks are made from the same sugar-free, vegan chocolate as their larger LUV bars. In fact, this is how the LUV chocolates started: we needed sugar-free chocolate chunks to be vegan and soy-free for our Nice Cream flavors. We searched high and low, and because none existed, we had to create our own. It is not the first time we had to make LUV, and, chances are, not our last.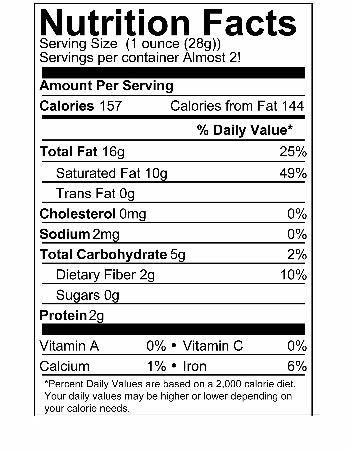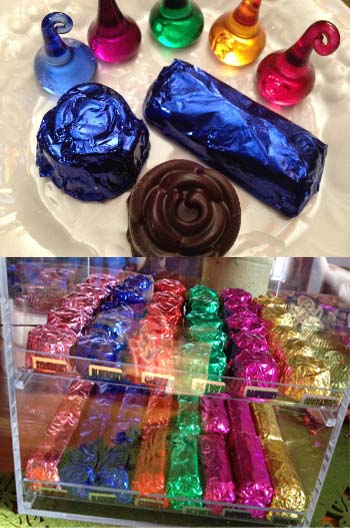 Sugar-free chocolate covered macaroons taste so amazing, you won't believe there is no sugar sweetening them! That's because the natural flavor of organic coconut is amplified by our Sweet LUV, unique blend of all-natural low glycemic index alternatives to sugar. In addition to the sugar-free chocolate covered coconut macaroons, these treats come nfused with a wide variety of delectable berries and fruits. Your choice of strawberry-coconut, blueberry-coconut, kiwi-coconut, raspberry-coconut and cherry-coconut. Because we use full flavor organic fruits only, less than half a gram of fruit is used per each 1 oz rosette or 1 oz bar, adding only negligible fructose amounts from these low glycemic index fruits. Ingredients: 80% cacao, sugar-free, soy-free vegan chocolate (cacao butter, cacao powder, coconut milk, sugar alcohols, chicory root inulin, organic vanilla, organic stevia, organic sunflower lecithin), organic coconut flakes, coconut milk and cream, sugar alcohols, organic berry/fruit.